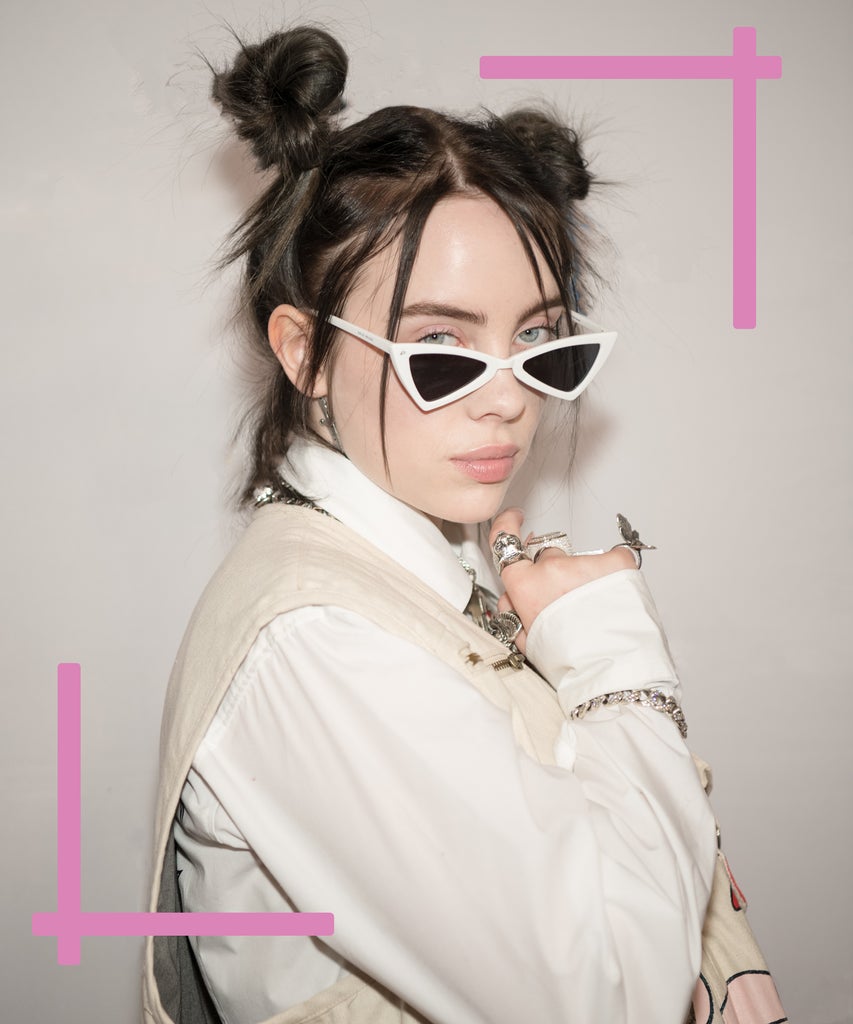 Billie Eilish is taking a stand against climate change from some of the biggest stages in the world. The pop phenomenon announced her 2020 Where Do We Go? world tour, which is slated to stop at major arenas next spring — and like her hair, it's going green. 
Eilish has partnered with the nonprofit organization Reverb to create environmentally-friendly live music experiences. All of Eilish's venues will offer water stations for both concertgoers and backstage crew, and fans will be allowed to bring refillable water bottles to the shows. She has also banned plastic straws from the tour, and a Billie Eilish "Eco-Village" will be stationed at each show to offer attendees more info on how to join in on the battle against climate change.
There's no question that Eilish and her fellow Gen Z'ers are determined to save the world. From young activist leaders such as Greta Thunberg to the millions who marched worldwide to demand action against the threat of climate change, the next generation will not be silent. 
This is just one of Eilish's latest efforts to draw attention to the ongoing climate crisis. 
Her recent music video for "all the good girls go to hell" imparted a similar message. The video depicts a winged Eilish, doused in what appears to be thick, black oil, stumbling through a burning street and singing about rising waters and California wildfires — environmental phenomenons all linked to climate change. Beneath the video, she posted an additional note warning that time is running out. "Right now there are millions of people all over the world begging our leaders to pay attention. our earth is warming up at an unprecedented rate, icecaps are melting, our oceans are rising, our wildlife is being poisoned and our forests are burning," she wrote, adding, "Make your voice be heard." 
Eilish took that to heart, too. During this month's global climate strike, Eilish joined fellow celebs Lizzo, Ellie Goulding, Reese Witherspoon, and many, many others in calling for action. 
When it comes to the battle to save our planet, this likely won't be the last we hear from Eilish. Perhaps she'll even lead a call to arms on tour — but there's only one way to find out. 
The Where Do We Go? world tour kicks off March 8, 2020.
Like what you see? How about some more R29 goodness, right here?
Billie Eilish Makes SNL Feel Old
Celebrity Activists Are Fighting Climate Change